Photograph comets on your iPhone with NightCap Camera
Comets can be a spectacular sight, but they can look even better in a photo. Here's how to take a great photo of a comet with your iPhone.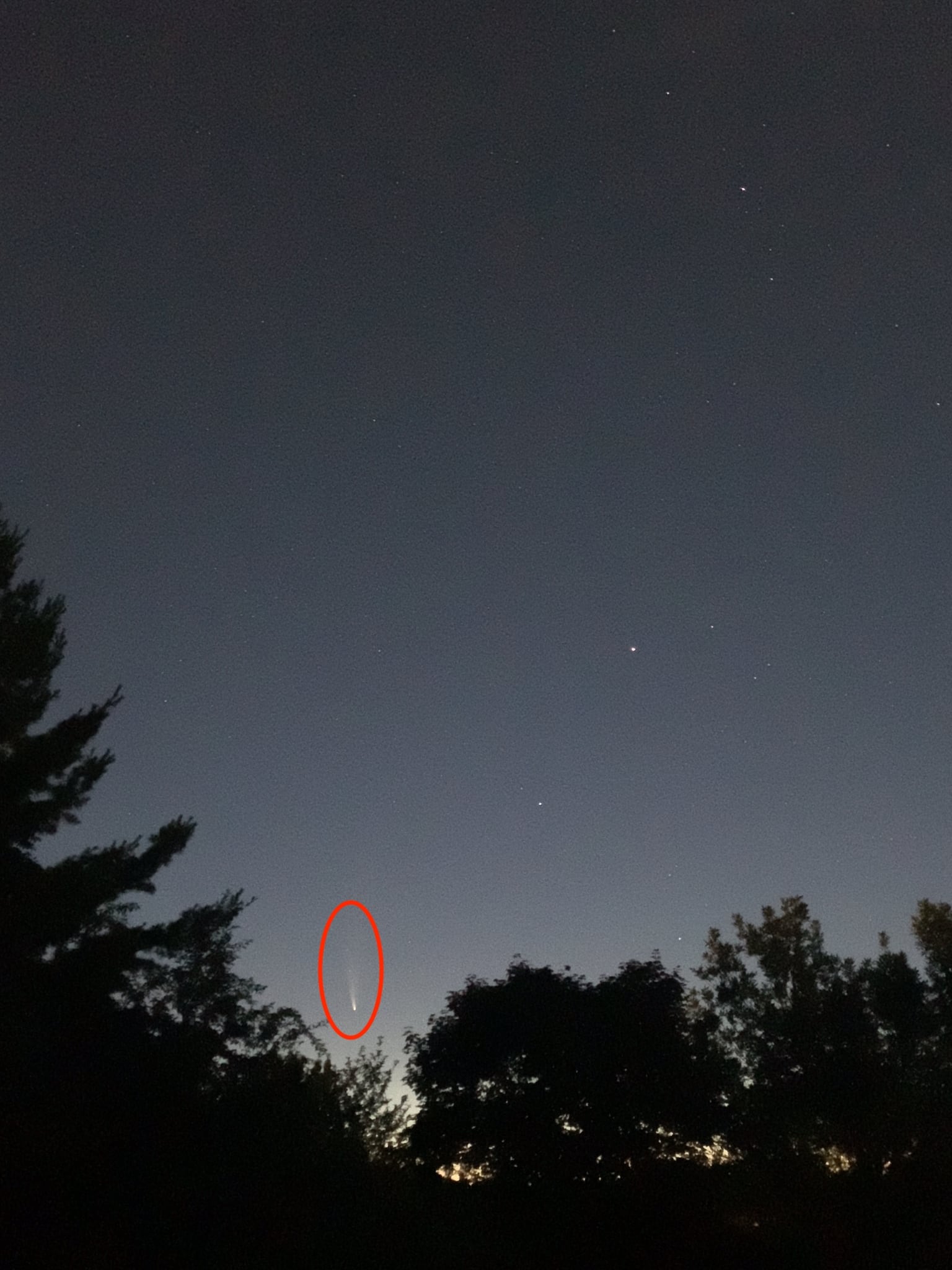 Comet Neowise by Duane Deal
1. Use a tripod if possible
Photographing faint objects like a comet requires the camera to stay open for much longer than normal so it has time to absorb more light. It's essential to keep your device still during the shot or it will be blurred.
If you don't have a tripod, try to prop your device up - so long as it doesn't move during the shot it'll be fine.
2. Tap the Star button to open the Photo Camera Options panel: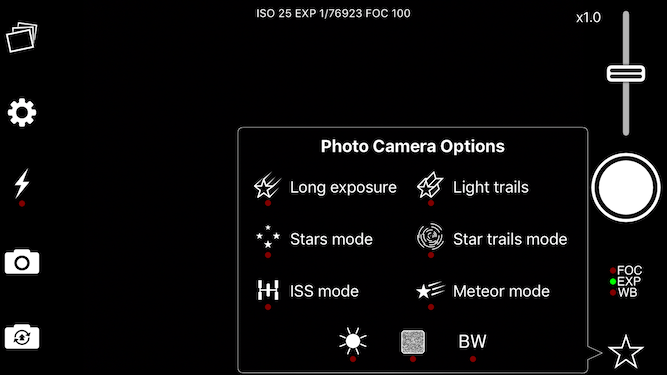 3. Turn on Stars Mode
You're all set! Ensure your camera is pointing towards the comet, and tap the shutter button. Wait 15 seconds (you'll hear the shutter sound at the end unless you've turned sound off on your device) and you'll find a photo of the comet in your photo album!
Tips
If your device has multiple cameras, always use the 1x camera. This camera has the best light sensitivity. The comet will look bigger with the 2x lens, but it won't be as bright.
Use NightCap Camera outdoors during the day. This helps the built-in AI focusing assistant to learn your camera, and you'll get better focus in low light.
Results depend on many factors. As a general rule newer iPhones have better cameras and will get better results, but comet brightness and sky conditions play a big role too. A brighter comet will naturally be easier to photograph, but light polution or a bright sky will make it more difficult.
Dark skies help. If possible, take your photos from a location with a clear, dark sky. You might need to stay up later (or get up earlier) for the best conditions.
Not got NightCap Camera yet?